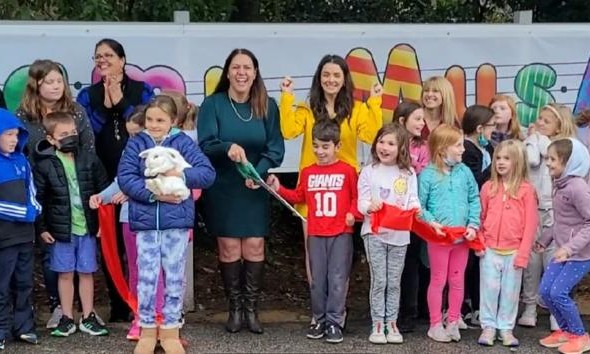 Camp MusArt's Origin Story
In March of 2022, Camp MusArt celebrated its 13th anniversary surrounded by its community of supportive campers, parents, and staff members. However, the large, supportive community we have now highly differs from the camp's humble beginnings. Back in 2009, Camp MusArt started as a mere passion project by three moms who wanted a camp that made learning fun and engaging for kids. They also wanted to create a space where kids could still socialize and learn during long breaks from school. Additionally, as schools cut budgets for music and art programs, the moms wanted to promote the arts to kids in a way that schools couldn't afford to do.
With these goals in mind, the idea for Camp MusArt was born. The camp originally operated out of a subleased ballet studio in the mornings and afternoons, and all supplies had to be loaded and unloaded from car trunks each day. In the camp's opening year, there were only around four to five campers a week, most of whom were invited to join by the camp's founders. Despite the small number of campers and tight conditions, Camp MusArt gradually grew in popularity and began to host around fourteen campers a week.
As the camp grew, the need for a larger space arose. After seeking out many new places, Camp MusArt was eventually aided by the late Ted Valles. Valles, who used the current Camp MusArt property as headquarters for his newspaper "The Apex Herald," was ecstatic when he heard about Camp MusArt's quest for a new space. He loved the camp's purpose and was eager to give back to the children of the Apex community. In 2011, he agreed to let Camp MusArt rent his property.
With a brand new building to use, Camp MusArt was able to expand the number of activities they did (especially outdoor ones). Organic gardening, yoga, and playgrounds were all added in the following years. Around this time, more teachers also became involved in Camp MusArt, allowing for even more music and arts classes to be held. Even at the height of the Covid-19 pandemic, Camp MusArt remained dedicated to promoting music and the arts while keeping our campers safe with mask mandates and other health precautions.
Today, Camp MusArt is owned by one of its original founders, Samira Amra. Since becoming the sole owner, Samira has facilitated a higher standard of learning than ever before. She has spent countless hours coming up with unique crafts, games, and weekly themes that make each week at Camp MusArt a unique experience. She finds immeasurable fulfillment in watching campers learn and grow beyond school settings. Her dedication to maintaining Camp MusArt's quality has allowed us to host up to 32 campers a week.
Samira and the rest of Camp MusArt's staff are extremely grateful for the support we have received in the last 13 years. In the coming years, we hope to continue inspiring kids to seek the world beyond their computer screens and cultivate their passion for learning and the arts!