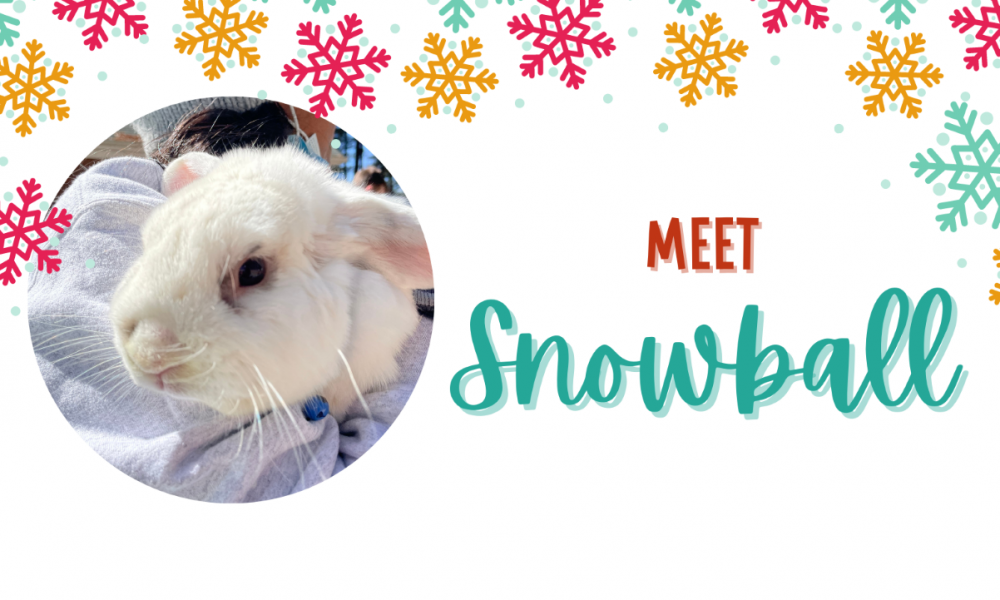 Meet Snowball!
Camp MusArt may not have an official mascot, but there's one familiar face that many campers will remember long after they leave: Snowball! As Camp MusArt's very own pet bunny, Snowball has made quite the impression among campers over the past two years. He was brought to our camp in October of 2020 as a birthday gift for two campers who loved bunnies. His name came from his pure white fur, although he currently has a few patches of dark fur that developed over the years.
In fact, Snowball has many other quirks that both teachers and campers have taken notice of. For starters, he's been reported to have quite the appetite, as he'll often sneak beneath fences to nibble at the bushes beyond. In another instance, when he was being petsat away from camp, he liked to eat handfuls of basil leaves nearly every day!
With his big appetite, it's no wonder that he has plenty of energy to engage in his second favorite activity: running! Snowball is often found hopping through the outdoor play areas of our camp, with campers chasing right after him. He's also very interested in digging holes. When visitors arrive, they can usually spot him hard at work in the mulch forming miniature burrows at a rapid pace.
Once Snowball inevitably runs out of energy, he moves onto what is probably the best part of his day: being cuddled! Snowball loves being pet by both campers and Camp MusArt staff, and he's often the center of attention when he's not in his cage. When anyone at camp is feeling down, he's always there to snuggle up next to them and cheer them up!
No matter what he's up to, Snowball continues to be an essential part of the Camp MusArt experience, and we hope to share many more fond memories with him.